Workers' Compensation Lawyers in Schuylkill County
Collecting Compensation From a Workplace Accident in PA
While in the workplace, we should feel safe and secure. There is a duty of care that should be upheld by employers to make certain that their employees are not exposed to any unnecessary danger while they are at work. However, mistakes are unfortunately all too common, especially for such construction workers or other jobs that involve high risk.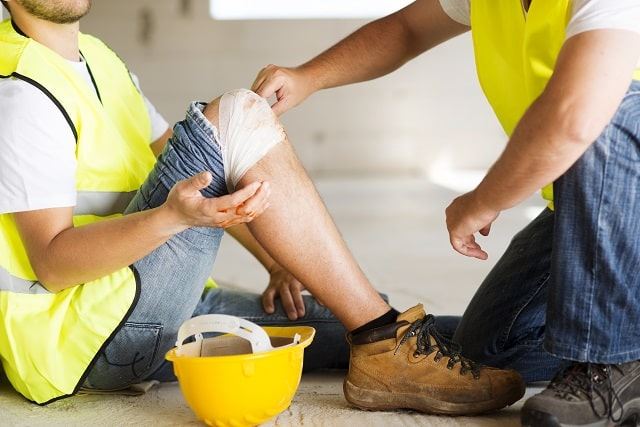 When an employee is injured, the victim may be entitled to workers' compensation benefits as they make their recovery. This compensation can go toward covering medical expenses, as well as provide wages to the victim while they recuperate. However, it may not be as easy as you may think to secure these benefits after an injury in the workplace.
---
Have you suffered a workplace injury? Begin discussing your options with an experienced Schuylkill County workers' compensation attorney from The Law Offices of Anthony Urban, P.C. today. Call our firm at (888) 268-0023 or contact us online to schedule a consultation.
---
Trustworthy & Knowledgeable Legal Counsel When You Need it the Most
To ensure that you receive the proper amount of compensation, it is in your best interest to retain an attorney. At The Law Offices of Anthony Urban, P.C., our Schuylkill County workers' compensation attorney can help if your claim was denied or delayed, or if you have any questions about the process. Our experienced lawyer can also help if you were offered a lump sum settlement and want to be certain that you receive full and fair benefits.
What Should I Do After a Workplace Injury?
There is a very particular process that you must go through if you wish to gain workers' compensation benefits. Before taking any action whatsoever, please reach out to a Schuylkill County workers' compensation lawyer from The Law Offices of Anthony Urban, P.C.
After a work injury, you should follow these steps:
Be sure to file a report with your employer
Gather all the necessary information from your employer about how to file
Get medical care from the doctor that your employer suggests
Research what types of benefits are available to you
Additional Reminders for Handling Injuries in the Workplace
The earlier and more accurately you report your work injury to your employer, the better.
By showing proof that you were injured and how right away, they are less likely to be able to deny your claim on the grounds that you don't actually need compensation.
The same goes for visiting the doctor—if you don't show up for medical appointments or if you fail to follow your doctor's orders, the validity of your claim may come into question.
---
Ready to learn more about how we can assist with your workers' comp claim? Call our Schuylkill County office at (888) 268-0023 or contact us online today!
---
Speak to Our Team During a Consultation
At The Law Offices of Anthony Urban, P.C. we offer free initial consultations on personal injury work comp or SSI appeal related inquiry or matter. Our phones are answered 24 hours a day. Our team is able to meet you on evening, weekends, and even in your home or a hospital if you are unable to come to us.
Contact Us
Representing Our Clients Since 1962
See What Our Clients Have to Say
"On my word if anyone ever finds themselves needing a lawyer I couldn't recommend you enough . I truly mean that. I will never forget this."

D.L.

"Thank you so much for all that you did for me. Thank you for always being available and answering all my questions."

M.C.

"I was more than happy with your service and definitely would recommend your law firm in the future to anyone needing assistance."

Donna F.

"I was awarded a settlement that I am very happy with. Thank You Urban Law. Highly recommend it to everyone needing an Attorney."

David Wetzel

"They answered questions professionally and promptly via email or phone calls. I never felt rushed or like I was an inconvenience. I was kept informed every step of the way as to what was going on."

Anonymous
Get In Touch
Schedule a Consultation Today